Yesterday, I posted the US and Canadian covers of
Kelley Armstrong's
new
Frostbite
. Here's the German version, which is very different from those brighter, lighter covers. Doom and gloom and danger, Will Robinson!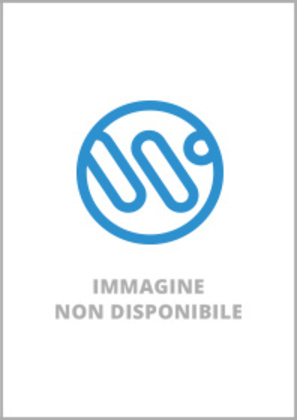 Here's the German version of a
Katie MacAlister
novel. I have no idea which novel it is, but it's a fun, clear design that is apologetically vampirey.
MaryJanice Davidson
fans might enjoy the German cover for one of her mermaid books. What did I think on seeing it?
"The Little Mermaid,"
of course, but I like the bright, bold colors.
So, it seems that German covers either go all grim, or all flirty and fun. Check out the cover for
Michelle Rowen's
novel.
I've got an interview with
Jeanne Stein
on Monday with a
giveaway
of
Retribution
, her soon-to-be-released novel in her bestselling
Anna Strong
series! Subscribe to
Vampire Wire
so you won't miss your chance to learn more about Jeanne and enter the contest.
Read a review of my third novel,

The Bride of Casa Dracula,

at

NickAnny Creations

, a cute crafty blog.
SPOILER WARNING
, if you want to read my books (and you totally should or else I mourn for you) this review has a lot of important plot giveaways. "I could not put this book down, wondering what Ms. De Los Santos was going to do next. I hope you love it like I do."
Read a review of

Nice Girls Don't Have Fangs

by

Molly Harper.
"Nice Girls Don't Have Fangs is the debut novel of former humour columnist and newspaper reporter Molly Harper. Her first full length novel is a paranormal romance written in a lightly humorous chick-lit style - clearly drawing on her humour columnist past." (Love Vampires)
This is your last chance to enter

Love Vampires

contests for my books.
Read an interview with

Richelle Mead

about her soon-to-be-released

Blood Promise
. "Vampires aren't new -- you had Anne Rice back in the late '80s and early '90s, Bram Stoker. There's always been this kind of appeal...And for teens, especially girls, they love romance, and when you throw in a supernatural element you can kind of increase the stakes on that; it becomes that much more dangerous, that much more forbidden." (Kalamazoo Entertainment)
I'm really fighting the urge to enter

Kimberly Swan's

contest at

Darque Reviews

for two copies of

The Strangely Beautiful Tale of Miss Percy Parker

.
(I can get free books so I don't want to take away someone else's chance.) Since I was speaking about covers, let me say that I would pick up this book in the bookstore in a second. I love the title and the Victorian setting, too. I love the theme. Some win this book and tell me about it. Somebody tell me what the cover reminds me of, because it definitely reminds me of another book cover I hearted.
GRATUITOUS VIDEOS OF THE DAY
Finally, to conclude our week of songs that make any video better, we must feature the great, the inimitable
Sir Tom Jones,
whose music gives that ineffable, hawtalicious, Welshian, sexeriffic
Jonesian (TM) Effect
to our favorite subjects. Yes, a Tom Jones song makes anything hawter by a factor of ten.
A
Gerard Butler
tribute set to Sir Tom Jones' "Leave Your Hat On."
A happy montage of fabulous men set to Tom Jones' classic "Sex Bomb."
And another!
Here's a cheerful
Mick St. John (Alex O'Loughlin)
video set to Jones' "Help Yourself."