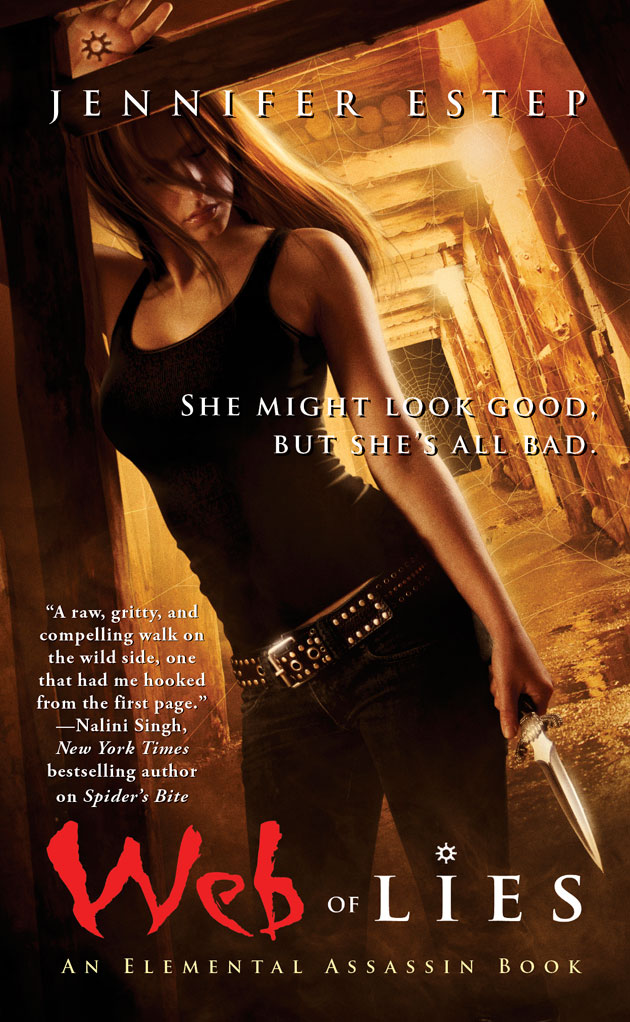 "The gritty tone of this series gives Estep a chance to walk on the darker side. Kudos to her for the knife-edged suspense!"
Romantic Times
"Gritty violence and steamy sex...urban fantasy fans will love it."
Publishers Weekly
Everyone's very excited about
Jennifer Estep's
new
Elemental Assassin
series, and I had the pleasure of
interviewing her when the series debut, Spider's Bite, was released in January
.
Web of Lies
, the second in the series, comes out on May 25. Jennifer's here to talk about developing a series, and she's also donating a copy of her book for a contest here.
Read to the end of the post for contest info
.
Here's the summary for
Web of Lies
:
Curiosity is definitely going to get me dead one of these days. Probably real soon.

I'm Gin Blanco.

You might know me as the Spider, the most feared assassin in the South. I'm retired now, but trouble still has a way of finding me. Like the other day when two punks tried to rob my popular barbecue joint, the Pork Pit. Then there was the barrage of gunfire on the restaurant. Only, for once, those kill shots weren't aimed at me. They were meant for Violet Fox. Ever since I agreed to help Violet and her grandfather protect their property from an evil coalmining tycoon, I'm beginning to wonder if I'm really retired. So is Detective Donovan Caine. The only honest cop in Ashland is having a real hard time reconciling his attraction to me with his Boy Scout mentality. And I can barely keep my hands off his sexy body. What can I say? I'm a Stone elemental with a little Ice magic thrown in, but my heart isn't made of solid rock. Luckily, Gin Blanco always gets her man . . . dead or alive.
Welcome, Jennifer!
_________________________________________
Greetings and salutations! First of all, I want to say thanks to Marta for having me on the blog today. Thanks so much, Marta!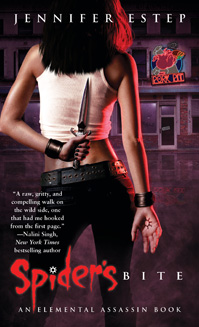 So Marta asked me to talk a little bit today about writing a series. Some of you may know me as the author of the
Elemental Assassin
urban fantasy series. The first book,
Spider's Bite
, was released in February, and the second book in the series,
Web of Lie
s, just came out on May 25. The third book,
Venom,
will hit shelves on Sept. 28.
Writing a series is tough. Seriously, there are so many things to think about and juggle all at the same time -- characters, the plot of the book, any story arcs that carry through more than one book, how the relationships between the characters change from book to book (or even from chapter to chapter). It doesn't matter if you're writing urban fantasy like I am, or paranormal romance, or mysteries, or whatever. Everyone who writes a series has to think about all these things and more.
So how do I include everything? For me, it's all about layering. First, I think about the main plot of the book -- who the bad guy is, what the main story will be, and how that will affect my main characters. For example, in
Web of Lies
, the main villain is a greedy mine owner who is trying to force a grandfather and his granddaughter off their land, and my heroine, former assassin Gin Blanco, steps in to save the day.
Once I have the plot down and my rough draft written, that's when I go back through and add in all the other touches that go into writing a series. For example, I have certain set pieces or places that my characters hang out in every book, like Gin's barbecue restaurant, the Pork Pit. I include all the familiar hangouts and make sure readers have new places to read about too. I also think about how the main plot will change the relationships between the characters and how I can tie in plot threads that maybe continue through several books.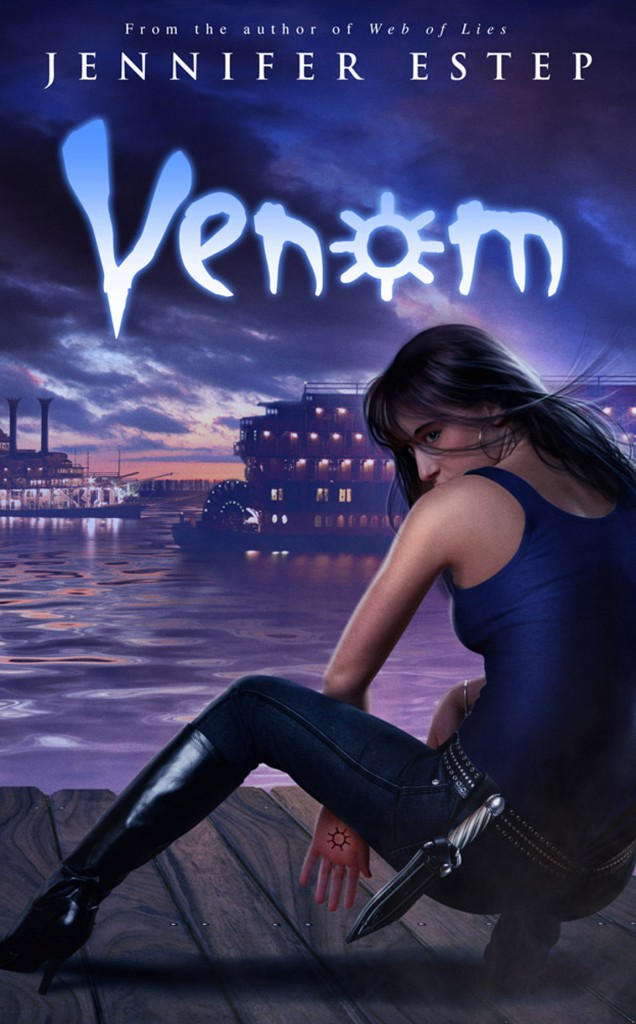 With every draft that I write, there's something new to add and think about, as well as polishing the material that I already have down and really making it shine. Basically, at the end of my books, the bad guy has been dealt with, and my heroine is a calm point in her life. Maybe she's in a relationship, maybe she isn't, but she's survived a new challenge and is looking forward to the future.
Of course, I do like to add in a few teases as to what might be coming up in future books, but I think providing the reader with a clear sense of resolution to the main plot is important too. Hopefully, folks will think I do a good job of tying everything today and leaving some new avenues to explore in the next book at the same time.
What about you guys?
What are some of your favorite series and why?
Have you ever broken up with a series? Why or why not? Share in the comments.
------------------------------------------
Visit
Jennifer's Website
.
Read chapters of her books, including the third Elemental Assassin book, Venom
.
CONTEST:
To enter, answer Jennifer's question: What are your fave series and why? Have you ever broken up with a series? Why or why not? The contest runs through
May 31,
and a winner will be chosen in a random drawing. I'll fess up first. I broke up with a series that is still going on because I felt that the writer was just regurgitating the same old stuff. It was amusing for the first five or six books, but then she was phoning it in. I must say that I admire authors with successful series who decide to end them at a certain point.
GRATUITOUS VIDEOS OF THE DAY
I read that Jennifer totally lurves
The A-Team
. So this is for you, Jen!
And because it's Friday, Richard Armitage!